Roots and Vines veg boxes are a great way to conveniently get the best quality fruit and veg delivered to your door on a weekly, fortnightly or one off basis. We select where possible the best quality produce that the South West has to offer to make the freshest boxes for your families needs
Every week we will offer seasonal items that you will enjoy along with the basics that you need for day to day cooking. There will also be the opportunity to try new things but don't worry because we will also give you some recipe ideas.
The boxes are local and seasonal for a reason, we aim to give you the best chance at eating the freshest quality produce. Our selections are varied from week to week and we avoid overloading you with the same things week after week. However if you find there are things you just don't like then just tell us and we will make sure you will never have them again.
If you simply want a box then just send us a shopping list and we will deliver that for you! However, for this we require a minimum spend of £10 and we also 24 hrs notice.
We currently deliver to Tavistck and the surrounding areas including Latchley, Mary Tavy, Lydford, Calstock, Gunnislake, Horsebridge, Horribridge and Lamerton to give an idea of coverage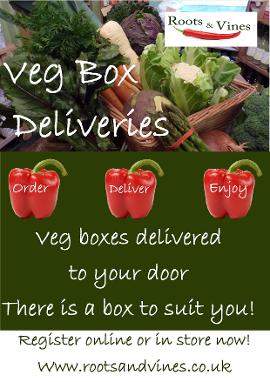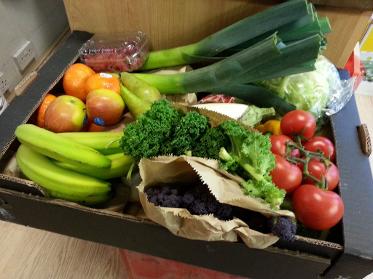 This is a sample of a £20 mixed box and is enough for 3-4 people for 1 week
Small £10 1-2 People
Medium £15 2-3 People
Large £20 4-5 People
A mixture of fruit and veg including the basics like potatoes, onions, carrots & bananas with a variety of seasonal lines with a priority on locally sourced produce.
Small £10 1-2 People
Medium £15 2-3 People
Large £20 4-5 People
These boxes are packed full of great quality vegetables and salad lines. You again get all of the basics as well as a variety of seasonal delights like Asparagus and delicious squashes like crown prince.
Small £5 1-2 People
Medium £10 2-3 People
Large £15 4-5 People
For the fruit lover this box is perfect with a cornucopia of fruit! This box will include basic item such as bananas, apples and oranges and a selection of other fruits depending on the season. So plenty of local berries and soft fruits in the summer and great local produce like Victoria plums in the winter
The price of this box is
subject tp it's contents
If you can't decide or have very specific needs this is the solution for you. Simply give us a list of your requirements and we will do the rest
These boxes must total more than £10 and we require 24 hrs notice